About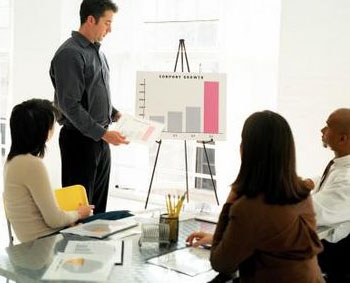 One of only a handful of writers who can claim to have written a speech for the Queen, Craig Steenburgh is one of the National Capital Region's busiest independent communications writers. Following an award-winning, 20-year career as a broadcast journalist, Craig launched Steenburgh and Associates in 1999. Since then, he has drafted countless speeches and other communications and media relations products for a host of Government of Canada departments and agencies, as well as private sector clients.
Craig is highly regarded for his ability to take complex subject matter and present it in a way that is not just understandable, but meaningful to the client's target audience. His long experience as a broadcast journalist is evident in the natural pacing and clarity of language that characterize the speeches he writes.
A talented and engaging public speaker himself, Craig also offers private coaching to those seeking to improve their own presentation skills.
When demand for his services exceeds his capacity to deliver personally, Craig guarantees his clients the same high standard of quality from a small and carefully selected network of associate writers.
For Government of Canada clients, Craig Steenburgh's services may be contracted through ProServices at Public Services and Procurement Canada.